This sheet is based on an article written by Rabbi Rebecca Rosenthal. You can read the full article here.
In a well-known mishnah in Pirkei Avot, Hillel says, "Do not separate yourself from the community. In Gilmore Girls, the residents of Stars Hollow take this teaching to heart. The residents of the town support Lorelai as she raises Rory alone in the tight-knit community. Everyone checks in on everyone else and does favors, such as cat sitting, moving Rory to college, and fixing Lorelei's house or the Dragonfly Inn. Town meetings and fundraisers exemplify the sense of community in Stars Hollow.
(ד)... הִלֵּל אוֹמֵר, אַל תִּפְרֹשׁ מִן הַצִּבּוּר...
(4) ... Hillel says: Do not separate yourself from the congregation...
תניא אידך בזמן שהצבור שרוי בצער אל יאמר אדם אלך לביתי ואוכל ואשתה ושלום עליך נפשי... אלא יצער אדם עם הצבור שכן מצינו במשה רבינו שציער עצמו עם הצבור שנאמר (שמות יז, יב) וידי משה כבדים ויקחו אבן וישימו תחתיו וישב עליה וכי לא היה לו למשה כר אחת או כסת אחת לישב עליה אלא כך אמר משה הואיל וישראל שרויין בצער אף אני אהיה עמהם בצער וכל המצער עצמו עם הצבור זוכה ורואה בנחמת צבור.
A different teaching: At the time that the community is encompassed by trouble, a person should not say, "I will go to my own house and eat and drink and peace to you, my soul." ...Rather, a person should suffer with the community, as we find with Moses, our teacher, who caused himself to suffer with his congregation. As it says (Exodus 17:12): "But Moses' hands grew heavy, so they took a stone and put it under him and he sat on it..." And did Moses not have a single pillow or mattress to sit on?? Rather, this is what Moses said: Since the Israelites are suffering (at war), I will be with them in their suffering. And anyone who suffers with the community will merit to enjoy comforting times with the community in the future.

Family is at the core of Gilmore Girls and can be summed up with the quip, "You can't live with them, you can't live without them." As much as Lorelei has had difficulty with her parents, Emily and Richard, in the past, their connection is never broken and their commitment to each other shines through. Whether paying for Rory's education or reviewing the week during Friday night dinners, the Gilmores' lives are intertwined and supportive of each other. "Even when they argue to the point where they seem unable to reconcile, the pull of family always brings them back. Judaism teaches us the same through Joseph and his brothers. Even though his brothers throw him in a pit and sell him into slavery, the family is able to work their way back together."
(א) וְלֹֽא־יָכֹ֨ל יוֹסֵ֜ף לְהִתְאַפֵּ֗ק לְכֹ֤ל הַנִּצָּבִים֙ עָלָ֔יו וַיִּקְרָ֕א הוֹצִ֥יאוּ כָל־אִ֖ישׁ מֵעָלָ֑י וְלֹא־עָ֤מַד אִישׁ֙ אִתּ֔וֹ בְּהִתְוַדַּ֥ע יוֹסֵ֖ף אֶל־אֶחָֽיו׃
(ב) וַיִּתֵּ֥ן אֶת־קֹל֖וֹ בִּבְכִ֑י וַיִּשְׁמְע֣וּ מִצְרַ֔יִם וַיִּשְׁמַ֖ע בֵּ֥ית פַּרְעֹֽה׃
(ג) וַיֹּ֨אמֶר יוֹסֵ֤ף אֶל־אֶחָיו֙ אֲנִ֣י יוֹסֵ֔ף הַע֥וֹד אָבִ֖י חָ֑י וְלֹֽא־יָכְל֤וּ אֶחָיו֙ לַעֲנ֣וֹת אֹת֔וֹ כִּ֥י נִבְהֲל֖וּ מִפָּנָֽיו׃
(ד) וַיֹּ֨אמֶר יוֹסֵ֧ף אֶל־אֶחָ֛יו גְּשׁוּ־נָ֥א אֵלַ֖י וַיִּגָּ֑שׁוּ וַיֹּ֗אמֶר אֲנִי֙ יוֹסֵ֣ף אֲחִיכֶ֔ם אֲשֶׁר־מְכַרְתֶּ֥ם אֹתִ֖י מִצְרָֽיְמָה׃
(ה) וְעַתָּ֣ה ׀ אַל־תֵּעָ֣צְב֗וּ וְאַל־יִ֙חַר֙ בְּעֵ֣ינֵיכֶ֔ם כִּֽי־מְכַרְתֶּ֥ם אֹתִ֖י הֵ֑נָּה כִּ֣י לְמִֽחְיָ֔ה שְׁלָחַ֥נִי אֱלֹהִ֖ים לִפְנֵיכֶֽם׃
(ו) כִּי־זֶ֛ה שְׁנָתַ֥יִם הָרָעָ֖ב בְּקֶ֣רֶב הָאָ֑רֶץ וְעוֹד֙ חָמֵ֣שׁ שָׁנִ֔ים אֲשֶׁ֥ר אֵין־חָרִ֖ישׁ וְקָצִּֽיר׃
(ז) וַיִּשְׁלָחֵ֤נִי אֱלֹהִים֙ לִפְנֵיכֶ֔ם לָשׂ֥וּם לָכֶ֛ם שְׁאֵרִ֖ית בָּאָ֑רֶץ וּלְהַחֲי֣וֹת לָכֶ֔ם לִפְלֵיטָ֖ה גְּדֹלָֽה׃
(ח) וְעַתָּ֗ה לֹֽא־אַתֶּ֞ם שְׁלַחְתֶּ֤ם אֹתִי֙ הֵ֔נָּה כִּ֖י הָאֱלֹהִ֑ים וַיְשִׂימֵ֨נִֽי לְאָ֜ב לְפַרְעֹ֗ה וּלְאָדוֹן֙ לְכָל־בֵּית֔וֹ וּמֹשֵׁ֖ל בְּכָל־אֶ֥רֶץ מִצְרָֽיִם׃
(ט) מַהֲרוּ֮ וַעֲל֣וּ אֶל־אָבִי֒ וַאֲמַרְתֶּ֣ם אֵלָ֗יו כֹּ֤ה אָמַר֙ בִּנְךָ֣ יוֹסֵ֔ף שָׂמַ֧נִי אֱלֹהִ֛ים לְאָד֖וֹן לְכָל־מִצְרָ֑יִם רְדָ֥ה אֵלַ֖י אַֽל־תַּעֲמֹֽד׃
(1) Joseph could no longer control himself before all his attendants, and he cried out, "Have everyone withdraw from me!" So there was no one else about when Joseph made himself known to his brothers.
(2) His sobs were so loud that the Egyptians could hear, and so the news reached Pharaoh's palace.
(3) Joseph said to his brothers, "I am Joseph. Is my father still well?" But his brothers could not answer him, so dumfounded were they on account of him.
(4) Then Joseph said to his brothers, "Come forward to me." And when they came forward, he said, "I am your brother Joseph, he whom you sold into Egypt.
(5) Now, do not be distressed or reproach yourselves because you sold me hither; it was to save life that God sent me ahead of you.
(6) It is now two years that there has been famine in the land, and there are still five years to come in which there shall be no yield from tilling.
(7) God has sent me ahead of you to ensure your survival on earth, and to save your lives in an extraordinary deliverance.
(8) So, it was not you who sent me here, but God; and He has made me a father to Pharaoh, lord of all his household, and ruler over the whole land of Egypt.
(9) "Now, hurry back to my father and say to him: Thus says your son Joseph, 'God has made me lord of all Egypt; come down to me without delay.
(יד) וַיִּשְׁמַ֣ע אַבְרָ֔ם כִּ֥י נִשְׁבָּ֖ה אָחִ֑יו וַיָּ֨רֶק אֶת־חֲנִיכָ֜יו יְלִידֵ֣י בֵית֗וֹ שְׁמֹנָ֤ה עָשָׂר֙ וּשְׁלֹ֣שׁ מֵא֔וֹת וַיִּרְדֹּ֖ף עַד־דָּֽן׃
(14) When Abram heard that his kinsman had been taken captive, he mustered his retainers, born into his household, numbering three hundred and eighteen, and went in pursuit as far as Dan.
Although the Gilmores are not Jewish, their Friday night dinners show us the power of a Friday night dinner ritual. They weren't celebrating Shabbat but if you closed your eyes, the sounds of the family gathering on a weekly basis, eating a festive meal together, and reconnecting after a long week, would be reminiscent of a Shabbat dinner. As Rabbi Rosenthal says, "Sure, they aren't actually celebrating Shabbat, but they are showing us that ritual works well when it is consistent, when people stick to it even when it is inconvenient."
(ח) זָכ֛וֹר֩ אֶת־י֥֨וֹם הַשַּׁבָּ֖֜ת לְקַדְּשֽׁ֗וֹ
(ט) שֵׁ֤֣שֶׁת יָמִ֣ים֙ תַּֽעֲבֹ֔ד֮ וְעָשִׂ֖֣יתָ כָּל־מְלַאכְתֶּֽךָ֒
(י) וְי֙וֹם֙ הַשְּׁבִיעִ֔֜י שַׁבָּ֖֣ת ׀ לַיהוָ֣ה אֱלֹהֶ֑֗יךָ לֹֽ֣א־תַעֲשֶׂ֣֨ה כָל־מְלָאכָ֡֜ה אַתָּ֣ה ׀ וּבִנְךָֽ֣־וּ֠בִתֶּ֗ךָ עַבְדְּךָ֤֨ וַאֲמָֽתְךָ֜֙ וּבְהֶמְתֶּ֔֗ךָ וְגֵרְךָ֖֙ אֲשֶׁ֥֣ר בִּשְׁעָרֶֽ֔יךָ
(יא) כִּ֣י שֵֽׁשֶׁת־יָמִים֩ עָשָׂ֨ה יְהוָ֜ה אֶת־הַשָּׁמַ֣יִם וְאֶת־הָאָ֗רֶץ אֶת־הַיָּם֙ וְאֶת־כָּל־אֲשֶׁר־בָּ֔ם וַיָּ֖נַח בַּיּ֣וֹם הַשְּׁבִיעִ֑י עַל־כֵּ֗ן בֵּרַ֧ךְ יְהוָ֛ה אֶת־י֥וֹם הַשַּׁבָּ֖ת וַֽיְקַדְּשֵֽׁהוּ׃ (ס)
(8) Remember the sabbath day and keep it holy.
(9) Six days you shall labor and do all your work,
(10) but the seventh day is a sabbath of the LORD your God: you shall not do any work—you, your son or daughter, your male or female slave, or your cattle, or the stranger who is within your settlements.
(11) For in six days the LORD made heaven and earth and sea, and all that is in them, and He rested on the seventh day; therefore the LORD blessed the sabbath day and hallowed it.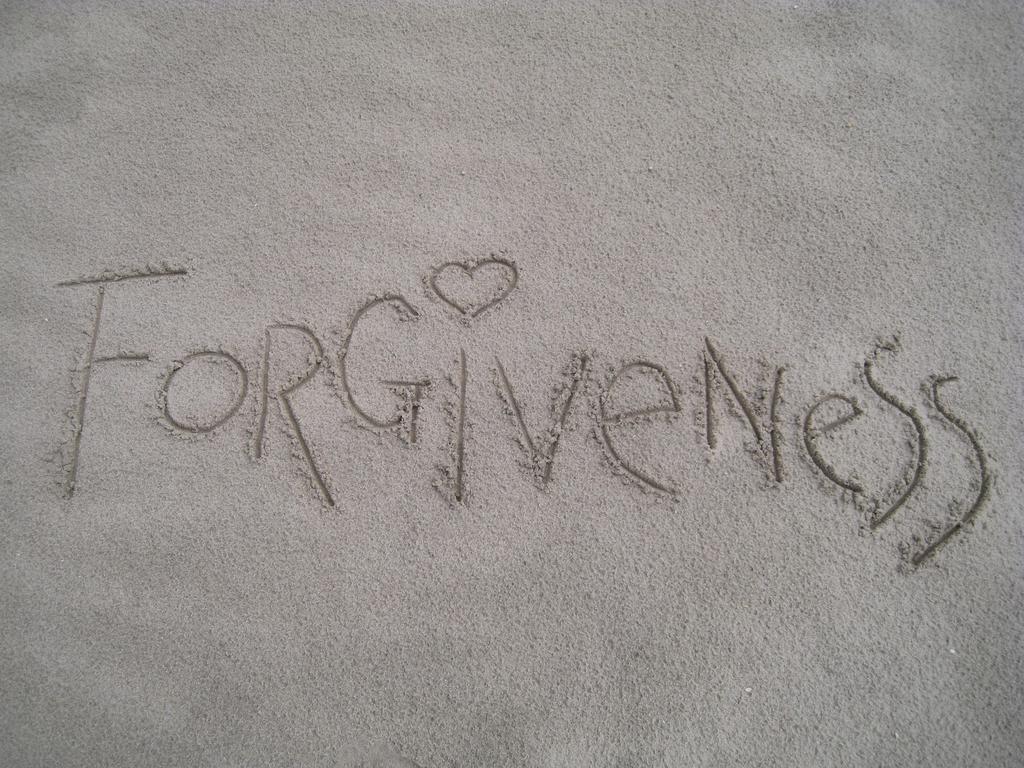 Maimonides, in the the Mishneh Torah, explains the steps of true repentance. Acknowledge one's mistakes, making restitution, and not doing it again in the future. These steps require honesty, humility, and hard work. In "Gilmore Girls" the characters argue, get angry with each other, and work their way through it, much in the manner that the Rambam describes. Rabbi Rosenthatl says, " Likewise, Judaism teaches that we must go to the person we have hurt and ask their forgiveness. It is a long road for Lorelai and her parents and, in later seasons, for Lorelai and Rory. But they always find their way back by asking for and granting forgiveness from one another."
ב:ט אֵין הַתְּשׁוּבָה וְלֹא יוֹם הַכִּפּוּרִים מְכַפְּרִין אֵלָא עֲבֵרוֹת שֶׁבֵּין אָדָם לַמָּקוֹם, כְּגוֹן מִי שֶׁאָכַל דָּבָר אָסוּר אוֹ בָּעַל בְּעִילָה אֲסוּרָה וְכַיּוֹצֶא בָּהֶן. אֲבָל עֲבֵרוֹת שֶׁבֵּין אָדָם לַחֲבֵרוֹ, כְּגוֹן חוֹבֵל חֲבֵרוֹ אוֹ הַמְּקַלֵּל אֶת חֲבֵרוֹ אוֹ גּוֹזְלוֹ וְכַיּוֹצֶא בָּהֶן--אֵינוּ נִמְחָל לוֹ לְעוֹלָם, עַד שֶׁיִּתֵּן לַחֲבֵרוֹ מַה שְׁהוּא חַיָּב לוֹ, וִירַצֵּהוּ.
Repentance and the Day of Atonement atone only for sins between humans and God, such as one who ate something that is forbidden, or had forbidden sexual relations, or something similar. However, sins between people, such as one who injures another, or curses another, or robs him, and similar sins — these can never be completely absolved until one returns to one's friend what one owes, and appeases that person. Even if one returns the money that is owed, one still must appease the other person, and request forgiveness. Even if one harmed another only through words, one must still appease that person and continue to contact that person until one is forgiven.
(יג) ב,יג לֹא רָצָה חֲבֵרוֹ לִמְחֹל לוֹ--מֵבִיא לוֹ שׁוּרָה שֶׁלִּשְׁלוֹשָׁה בְּנֵי אָדָם מֵרֵעָיו, וּפוֹגְעִין בּוֹ וּמְבַקְּשִׁין מִמֶּנּוּ. לֹא נִתְרַצָּה לָהֶן, מֵבִיא לוֹ שְׁנִיָּה וּשְׁלִישִׁית. לֹא רָצָה, מַנִּיחוֹ וְהוֹלֵךְ לוֹ; וְזֶה שֶׁלֹּא מָחַל, הוּא הַחוֹטֶא. וְאִם הָיָה רִבּוֹ--הוֹלֵךְ וּבָא אַפִלּוּ אֶלֶף פְּעָמִים, עַד שֶׁיִּמְחֹל לוֹ. (יד) ב,יד [י] לְפִי שֶׁאָסוּר לָאָדָם שֶׁיִּהְיֶה אַכְזָרִי וְלֹא יִתְפַּיַּס, אֵלָא יִהְיֶה נוֹחַ לְרַצּוֹת וְקָשֶׁה לִכְעֹס, וּבְשָׁעָה שֶׁמְּבַקֵּשׁ מִמֶּנּוּ הַחוֹטֶא לִמְחֹל, מוֹחֵל בְּלֵבָב שָׁלֵם וּבְנֶפֶשׁ חֲפֵצָה; וְאַפִלּוּ הֵצֵר לוֹ הַרְבֵּה וְחָטָא לוֹ הַרְבֵּה, לֹא יִקֹּם וְיִטֹּר. וְזֶה הוּא דַּרְכָּם שֶׁלְּזֶרַע יִשְׂרָאֵל, וְלִבָּם הַנָּכוֹן.
(13) If his fellow does not wish to forgive him, he should bring a line of three people who are friends with him and they will approach him and ask [forgiveness] from him. If he does not give in to them, he must bring people a second and third time. If he still does not give in, they should leave him alone, and that person who did not forgive – he is the sinner. But if it was his teacher, he must come and go even a thousand times until he forgives him.
(14) It is forbidden for a person to be cruel and not make amends; instead, a person should get appeased easily and get angry slowly. And at the moment when the sinner asks for forgiveness – forgive with a whole heart and a desirous soul. And even if he pained him and sinned against him many times, he should not take revenge or hold a grudge -- that is the way of the Children of Israel and their correct hearts.
​​​​​​​​​​​​​​Woven into the fabric of Judaism is the concept of gratitude. Whether through prayer or appreciation of others, gratitude is a core Jewish value. The Talmud even says that when the time comes that certain types of worship will not take place, there will always be a need for the Thanksgiving offering or prayer. The importance of gratitude is a hallmark of "Gilmore Girls" as well. As Rabbi Rosenthal says, "If you didn't cry when Rory gave her valedictorian speech at Chilton, well, you may not have a heart. The sincere expression of gratitude for her mother, her grandparents, and her life is an amazing expression of thanks. Judaism teaches: Who is rich, one who is happy with her portion."
(ז) רבי פנחס ורבי לוי ורבי יוחנן בשם ר' מנחם דגליא: לעתיד לבא כל הקרבנות בטלין וקרבן תודה אינו בטל. כל התפלות בטלות ההודאה אינה בטלה, הדא הוא דכתיב (ירמיה לג): קול ששון וקול שמחה קול חתן וקול כלה קול אומרים הודו את ה' צבאות וגו', זו הודאה. ומביאין תודה בית ה', זה קרבן תודה.
Rabbi Pinchas, Rabbi Levi and Rabbi Yochanan said in the name of Rabbi Menachem of the Galilee, "In future times, the observance of the sacrifices will be nullified, with the exception of the Thanksgiving offering which will never be nullified. All of the prayers will be nullified, with the exception of the prayer of gratitude, which will never be nullified. As it is written (Jer. 33:11), 'The voice of joy and the voice of gladness, the voice of the bridegroom and the bride, the voice of them that say, "Give thanks to the Lord of hosts, for God's mercy endures forever"--this is the prayer of gratitude. (Jeremiah 33:11): "As they bring offerings of thanksgiving into the house of the Lord"--this is the thanksgiving offering.
מודִים אֲנַחְנוּ לָךְ. שָׁאַתָּה הוּא ה' אֱלהֵינוּ וֵאלהֵי אֲבותֵינוּ לְעולָם וָעֶד. צוּר חַיֵּינוּ. מָגֵן יִשְׁעֵנוּ אַתָּה הוּא לְדור וָדור: נודֶה לְּךָ וּנְסַפֵּר תְּהִלָּתֶךָ עַל חַיֵּינוּ הַמְּסוּרִים בְּיָדֶךָ. וְעַל נִשְׁמותֵינוּ הַפְּקוּדות לָךְ. וְעַל נִסֶּיךָ שֶׁבְּכָל יום עִמָּנוּ. וְעַל נִפְלְאותֶיךָ וְטובותֶיךָ שֶׁבְּכָל עֵת. עֶרֶב וָבקֶר וְצָהֳרָיִם: הַטּוב כִּי לא כָלוּ רַחֲמֶיךָ. וְהַמְרַחֵם כִּי לא תַמּוּ חֲסָדֶיךָ. מֵעולָם קִוִּינוּ לָךְ:
We gratefully thank You, for You, O Lord our God, are our fathers' God for all eternity, our Rock, our Shield of salvation generation to generation. We thank You and recount Your praise for our lives. We trust our lives into Your loving hand. Our souls are in Your custody and Your miracles are with us every day and Your wonders and goodness are with us at all times: evening, morning and noon. You are good, for Your mercies never fail us, and the Compassionate One, for Your loving kindness never ceases; forever we have placed our hope in You.
(11) (1) The reading of the megillah annually, is an act of appreciation that our physical lives had been preserved at the time of Haman.