(יב) דַּבֵּר֙ אֶל־בְּנֵ֣י יִשְׂרָאֵ֔ל וְאָמַרְתָּ֖ אֲלֵהֶ֑ם אִ֥ישׁ אִישׁ֙ כִּֽי־תִשְׂטֶ֣ה אִשְׁתּ֔וֹ וּמָעֲלָ֥ה ב֖וֹ מָֽעַל׃ (יג) וְשָׁכַ֨ב אִ֣ישׁ אֹתָהּ֮ שִׁכְבַת־זֶ֒רַע֒ וְנֶעְלַם֙ מֵעֵינֵ֣י אִישָׁ֔הּ וְנִסְתְּרָ֖ה וְהִ֣יא נִטְמָ֑אָה וְעֵד֙ אֵ֣ין בָּ֔הּ וְהִ֖וא לֹ֥א נִתְפָּֽשָׂה׃ (יד) וְעָבַ֨ר עָלָ֧יו רֽוּחַ־קִנְאָ֛ה וְקִנֵּ֥א אֶת־אִשְׁתּ֖וֹ וְהִ֣וא נִטְמָ֑אָה אוֹ־עָבַ֨ר עָלָ֤יו רֽוּחַ־קִנְאָה֙ וְקִנֵּ֣א אֶת־אִשְׁתּ֔וֹ וְהִ֖יא לֹ֥א נִטְמָֽאָה׃ (טו) וְהֵבִ֨יא הָאִ֣ישׁ אֶת־אִשְׁתּוֹ֮ אֶל־הַכֹּהֵן֒ וְהֵבִ֤יא אֶת־קׇרְבָּנָהּ֙ עָלֶ֔יהָ עֲשִׂירִ֥ת הָאֵיפָ֖ה קֶ֣מַח שְׂעֹרִ֑ים לֹֽא־יִצֹ֨ק עָלָ֜יו שֶׁ֗מֶן וְלֹֽא־יִתֵּ֤ן עָלָיו֙ לְבֹנָ֔ה כִּֽי־מִנְחַ֤ת קְנָאֹת֙ ה֔וּא מִנְחַ֥ת זִכָּר֖וֹן מַזְכֶּ֥רֶת עָוֺֽן׃ (טז) וְהִקְרִ֥יב אֹתָ֖הּ הַכֹּהֵ֑ן וְהֶֽעֱמִדָ֖הּ לִפְנֵ֥י ה'׃ (יז) וְלָקַ֧ח הַכֹּהֵ֛ן מַ֥יִם קְדֹשִׁ֖ים בִּכְלִי־חָ֑רֶשׂ וּמִן־הֶֽעָפָ֗ר אֲשֶׁ֤ר יִהְיֶה֙ בְּקַרְקַ֣ע הַמִּשְׁכָּ֔ן יִקַּ֥ח הַכֹּהֵ֖ן וְנָתַ֥ן אֶל־הַמָּֽיִם׃ (יח) וְהֶעֱמִ֨יד הַכֹּהֵ֥ן אֶֽת־הָאִשָּׁה֮ לִפְנֵ֣י ה' וּפָרַע֙ אֶת־רֹ֣אשׁ הָֽאִשָּׁ֔ה וְנָתַ֣ן עַל־כַּפֶּ֗יהָ אֵ֚ת מִנְחַ֣ת הַזִּכָּר֔וֹן מִנְחַ֥ת קְנָאֹ֖ת הִ֑וא וּבְיַ֤ד הַכֹּהֵן֙ יִהְי֔וּ מֵ֥י הַמָּרִ֖ים הַמְאָֽרְרִֽים׃
(12) Speak to the Israelite people and say to them: Any party whose wife has gone astray and broken faith with him, (13) in that another man has had carnal relations with her unbeknown to her husband, and she keeps secret the fact that she has defiled herself without being forced, and there is no witness against her, (14) but a fit of jealousy comes over him and he is wrought up about the wife who has defiled herself—or if a fit of jealousy comes over him and he is wrought up about his wife although she has not defiled herself— (15) that party shall bring his wife to the priest. And he shall bring as an offering for her one-tenth of an ephah of barley flour. No oil shall be poured upon it and no frankincense shall be laid on it, for it is a meal offering of jealousy, a meal offering of remembrance which recalls wrongdoing. (16) The priest shall bring her forward and have her stand before ה'. (17) The priest shall take sacral water in an earthen vessel and, taking some of the earth that is on the floor of the Tabernacle, the priest shall put it into the water. (18) After he has made the woman stand before ה', the priest shall bare the woman's head and place upon her hands the meal offering of remembrance, which is a meal offering of jealousy. And in the priest's hands shall be the water of bitterness that induces the spell.
ופרע. סוֹתֵר אֶת קְלִיעַת שְׂעָרָהּ, כְּדֵי לְבַזּוֹתָהּ, מִכָּאן לִבְנוֹת יִשְׂרָאֵל שֶׁגִּלּוּי הָרֹאשׁ גְּנַאי לָהֶן (כתובות ע"ב):
ופרע AND HE SHALL PUT IN DISORDER [THE WOMAN'S HAIR] — i.e. he pulls away her hair-plaits in order to make her look despicable. — We may learn from this that as regards married Jewish women an uncovered head is a disgrace to them (Sifrei Bamidbar 11).
(ו) וַיֹּ֣אמֶר מֹשֶׁ֣ה אֶֽל־אַהֲרֹ֡ן וּלְאֶלְעָזָר֩ וּלְאִֽיתָמָ֨ר ׀ בָּנָ֜יו רָֽאשֵׁיכֶ֥ם אַל־תִּפְרָ֣עוּ ׀ וּבִגְדֵיכֶ֤ם לֹֽא־תִפְרֹ֙מוּ֙ וְלֹ֣א תָמֻ֔תוּ וְעַ֥ל כׇּל־הָעֵדָ֖ה יִקְצֹ֑ף וַאֲחֵיכֶם֙ כׇּל־בֵּ֣ית יִשְׂרָאֵ֔ל יִבְכּוּ֙ אֶת־הַשְּׂרֵפָ֔ה אֲשֶׁ֖ר שָׂרַ֥ף ה'׃
(6) And Moses said to Aaron and to his sons Eleazar and Ithamar, "Do not bare your heads [Or "dishevel your hair."] and do not rend your clothes, lest you die and anger strike the whole community. But your kin, all the house of Israel, shall bewail the burning that ה' has wrought.
אל תפרעו. אַל תְּגַדְּלוּ שֵׂעָר, מִכָּאן שֶׁאָבֵל אָסוּר בְּתִסְפֹּרֶת, אֲבָל אַתֶּם אַל תְּעַרְבְּבוּ שִׂמְחָתוֹ שֶׁל מָקוֹם (מועד קטן י"ד):
ראשיכם] אל תפרעו] means, let not your hair grow long (cf. Numbers 6:5) (Sifra, Shemini, Mechilta d'Miluim 2 40). From this (from the fact that Scripture forbade these particular mourners to let their hair grow long) it follows that an אבל (one mourning the death of a near relative) is forbidden to cut his hair. Moses's words therefore signified: Ordinarily an אבל may not cut his hair but ye, disturb ye not the joy of the Omnipresent God by displaying signs of mourning (Moed Katan 14b).
(ה) כׇּל־יְמֵי֙ נֶ֣דֶר נִזְר֔וֹ תַּ֖עַר לֹא־יַעֲבֹ֣ר עַל־רֹאשׁ֑וֹ עַד־מְלֹ֨את הַיָּמִ֜ם אֲשֶׁר־יַזִּ֤יר לַה' קָדֹ֣שׁ יִהְיֶ֔ה גַּדֵּ֥ל פֶּ֖רַע שְׂעַ֥ר רֹאשֽׁוֹ׃
(5) Throughout the term of their vow as nazirite, no razor shall touch their head; it shall remain consecrated until the completion of their term as nazirite of ה', the hair of their head being left to grow untrimmed.
פרע. נָקוּד פַּתָּח קָטָן אַף שֶׁהוּא דָּבוּק לִשְׂעַר רֹאשׁוֹ — פֶּרַע שֶׁל שֵׂעָר, וּפֵרוּשׁ שֶׁל פֶּרַע, גִּדּוּל שֶׁל שֵׂעָר, וְכֵן "אֶת רֹאשׁוֹ לֹא יִפְרָע" (ויקרא כ"א), וְאֵין קָרוּי פֶּרַע פָּחוֹת מִשְּׁלֹשִׁים יוֹם (ספרי; סנהדרין כ"ב):
פרע — The word פרע is punctuated (as to its first syllable) with Patach-Katan (Segol) because it is in construct state to שער ראשו and the meaning is: the פרע, the wild growth of שער ראשו — The meaning of the word פרע is over-growth of the hair; similar is (Leviticus 21:10) "He shall not let his hair grow wild (יפרע)". Growth of the hair of less than thirty days' duration does not come under the term פרע (Sifrei Bamidbar 25; Sanhedrin 22b).
מַתְנִי׳ וְאֵלּוּ יוֹצְאוֹת שֶׁלֹּא בִּכְתוּבָּה הָעוֹבֶרֶת עַל דָּת מֹשֶׁה וִיהוּדִית וְאֵיזוֹ הִיא דָּת מֹשֶׁה מַאֲכִילָתוֹ שֶׁאֵינוֹ מְעוּשָּׂר וּמְשַׁמַּשְׁתּוֹ נִדָּה וְלֹא קוֹצָה לָהּ חַלָּה וְנוֹדֶרֶת וְאֵינָהּ מְקַיֶּימֶת
וְאֵיזוֹהִי דָּת יְהוּדִית יוֹצְאָה וְרֹאשָׁהּ פָּרוּעַ וְטוֹוֶה בְּשׁוּק וּמְדַבֶּרֶת עִם כָּל אָדָם אַבָּא שָׁאוּל אוֹמֵר אַף הַמְקַלֶּלֶת יוֹלְדָיו בְּפָנָיו רַבִּי טַרְפוֹן אוֹמֵר אַף הַקּוֹלָנִית וְאֵיזוֹהִי קוֹלָנִית לִכְשֶׁהִיא מְדַבֶּרֶת בְּתוֹךְ בֵּיתָהּ וּשְׁכֵינֶיהָ שׁוֹמְעִין קוֹלָהּ
MISHNA: And these are examples of women who may be divorced without payment of their marriage contract: A woman who violates the precepts of Moses, i.e., halakha, or the precepts of Jewish women, i.e., custom. The Mishna explains: And who is categorized as a woman who violates the precepts of Moses? This includes cases such as when she feeds him food that has not been tithed, or she engages in sexual intercourse with him while she has the legal status of a menstruating woman, or she does not separate a portion of dough to be given to a priest [ḥalla], or she vows and does not fulfill her vows. And who is considered a woman who violates the precepts of Jewish women? One who, for example, goes out of her house, and her head, i.e., her hair, is uncovered; or she spins wool in the public marketplace; or she speaks with every man she encounters. Abba Shaul says: Also one who curses his, i.e., her husband's, parents in his presence. Rabbi Tarfon says: Also a loud woman. And who is defined as a loud woman? When she speaks inside her house and her neighbors hear her voice.
והעמיד הכהן את האשה לפני ה' מקום שמעמידה בתחלה מעמידה בסוף. ופרע את ראש האשה כהן נפנה לאחוריה ופורעה כדי לקים בה מצות פריעה דברי ר' ישמעאל, (דבר אחר) לימד על בנות ישראל שהן מכסות ראשיהן ואף על פי שאין ראיה לדבר זכר לדבר (שמואל ב' י"ג) ותקח תמר אפר על ראשה. ר' יהודה אומר, אם היה בית חליצתה נאה לא היה מגלהו, ואם היה שערה נאה לא היה הי סותרו, היתה מכוסה לבנים מכסה שחורים, היו שחורים נאה לה מפשיטן ומלבישים אותה כעורים, היו עליה כלי זהב קטלאות ונזמים וטבעות מסלקים הימנה כדי לנבלה. ר"י בן ברוקה אומר אין מנוולים בנות ישראל יותר ממה שכתוב בתורה אלא לפני ה' ופרע את ראש האשה. סדין של בוץ היה פורס בינו לבין העם, כהן פונה לאחוריה ופורעה כדי לקי בה מצוות פריעה. אמרו לו כשם שלא חסתה על כבוד המקום כך אין חסין על כבודה. כל הניוול הזה הזה מנוול אותה כל הרוצה לראות בה רואה, חוץ מעבדיה ושפחותיה מפני שלבה גס בהן. אחד האנשים ואחד הנשים. אחד קרובים ואחד רחוקים מותרים לראותה .שנאמר (יחזקאל כ"ג) ונוסרו כל הנשים ולא תעשינה כזמתכנה. ונתן על כפיה אבא חנן אומר משום ר' אליעזר כדי ליגעה כדי שתחזור בה. והלא דברים קל וחומר אם כך חס המקום על עוברי רצונו על אחת כמה וכמה יחוס על עושי רצונו. וביד הכהן יהיו מי המרים מגיד הכתוב שאין המים נהפכים להיות מרים אלא ביד הכהן. דבר אחר נקראו מרים על שם סופם שממררין את הגוף ומערערים את העין:
(Bamidbar 5:18) "And the Cohen shall stand the woman before the L-rd": Where he stood her before (viz. Ibid. 16), he stands her afterwards, (after she had been moved away from her original position [They would walk her from place to place to "weary" her into confession]). "And he shall uncover the head of the woman": The Cohen moves behind her and uncovers her hair to fulfill the mitzvah to do so. R. Yishmael said: From here (i.e., from the fact that he is to uncover her hair) we derive an exhortation for the daughters of Israel to cover their hair. And though there is no proof for this, there is an intimation of it in (II Samuel 13:19) "And Tamar put earth upon her head … and she put her hand on her head." R. Yehudah says: If her top-knot were beautiful, he did not expose it, and if her hair were beautiful, he did not dishevel it. If she were dressed in white, she is dressed in black. If black were becoming to her, she is divested of it and clothed in ungainly garments. If there were golden ornaments upon her — necklaces, nose-rings, and rings — they are taken from her to render her unattractive. R. Yochanan b. Beroka says: The daughters of Israel are not made more unattractive than the Torah prescribes, viz. — "… before the L-rd and he shall uncover the head of the woman." They would spread a sheet of linen between him and the people. The Cohein would walk around her in order to fulfill the mitzvah of disheveling her hair. They say to him: Just as she was not solicitous of the honor of the L-rd, so, we are not solicitous of her honor — wherefore she is demeaned in this manner. And all who wish to look at her may do so except her man-servants and her maid-servants, for she is callous in their presence. Both men and women, kin and non-kin, may look at her, as it is written (Ezekiel 23:48) "and all the women will be chastised and not act according to your lewdness." (Devarim, Ibid.) "and he shall place into her hands the offering of memorial" Abba Channan says in the name of R. Eliezer: So that she is "wearied" into confession. Now does this not follow a fortiori, viz.: If the L-rd is so solicitous of the transgressors of His will, how much more so, of the doers of His will! "and in the hand of the Cohein will be the bitter waters": Scripture herby apprises us that the waters turn bitter only in the hand of the Cohein. Variantly: They are called "bitter" because of their effect — they impart bitterness to the body and convulse the eye.
וְאֵיזוֹהִי דָּת יְהוּדִית יוֹצְאָה וְרֹאשָׁהּ פָּרוּעַ רֹאשָׁהּ פָּרוּעַ דְּאוֹרָיְיתָא הִיא דִּכְתִיב וּפָרַע אֶת רֹאשׁ הָאִשָּׁה וְתָנָא דְּבֵי רַבִּי יִשְׁמָעֵאל אַזְהָרָה לִבְנוֹת יִשְׂרָאֵל שֶׁלֹּא יָצְאוּ בִּפְרוּעַ רֹאשׁ דְּאוֹרָיְיתָא
§ The mishna stated: And who is considered a woman who violates the precepts of Jewish women? One who goes out and her head is uncovered. The Gemara asks: The prohibition against a woman going out with her head uncovered is not merely a custom of Jewish women. Rather, it is by Torah law, as it is written with regard to a woman suspected by her husband of having been unfaithful: "And he shall uncover the head of the woman" (Numbers 5:18). And the school of Rabbi Yishmael taught: From here there is a warning to Jewish women not to go out with an uncovered head, since if the Torah states that a woman suspected of adultery must have her head uncovered, this indicates that a married woman must generally cover her head. The Gemara explains: By Torah law,
אָמַר רַבִּי אַסִּי אָמַר רַבִּי יוֹחָנָן קַלְתָּהּ אֵין בָּהּ מִשּׁוּם פְּרוּעַ רֹאשׁ הָוֵי בַּהּ רַבִּי זֵירָא הֵיכָא אִילֵּימָא בְּשׁוּק דָּת יְהוּדִית הִיא וְאֶלָּא בֶּחָצֵר אִם כֵּן לֹא הִנַּחְתָּ בַּת לְאַבְרָהָם אָבִינוּ שֶׁיּוֹשֶׁבֶת תַּחַת בַּעְלָהּ אָמַר אַבָּיֵי וְאִיתֵּימָא רַב כָּהֲנָא מֵחָצֵר לְחָצֵר וְדֶרֶךְ מָבוֹי
Rabbi Asi said that Rabbi Yoḥanan said: If she covers her head with her basket, there is no violation of the prohibition against having an uncovered head. Rabbi Zeira discussed it: Where is the woman that Rabbi Yoḥanan is referring to? If we say he means that she appears this way in the marketplace, this is a violation of precepts of Jewish women, as explained previously. And if you say rather that he means she appears this way in her own courtyard, if so, you have not allowed any daughter of our father Abraham to remain with her husband, since most women are not careful to cover their heads completely inside their own courtyards. Abaye said, and some say that Rav Kahana said: Rabbi Yoḥanan is referring to when she walks from one courtyard to another courtyard or via an alleyway. Although these places are not considered public areas, strangers may still be present in them.

(א) וַיְדַבֵּ֥ר ה' אֶל־מֹשֶׁ֥ה לֵּאמֹֽר׃ (ב) דַּבֵּר֙ אֶל־בְּנֵ֣י יִשְׂרָאֵ֔ל וְאָמַרְתָּ֖ אֲלֵהֶ֑ם אִ֣ישׁ אֽוֹ־אִשָּׁ֗ה כִּ֤י יַפְלִא֙ לִנְדֹּר֙ נֶ֣דֶר נָזִ֔יר לְהַזִּ֖יר לַֽה'׃ (ג) מִיַּ֤יִן וְשֵׁכָר֙ יַזִּ֔יר חֹ֥מֶץ יַ֛יִן וְחֹ֥מֶץ שֵׁכָ֖ר לֹ֣א יִשְׁתֶּ֑ה וְכׇל־מִשְׁרַ֤ת עֲנָבִים֙ לֹ֣א יִשְׁתֶּ֔ה וַעֲנָבִ֛ים לַחִ֥ים וִיבֵשִׁ֖ים לֹ֥א יֹאכֵֽל׃ (ד) כֹּ֖ל יְמֵ֣י נִזְר֑וֹ מִכֹּל֩ אֲשֶׁ֨ר יֵעָשֶׂ֜ה מִגֶּ֣פֶן הַיַּ֗יִן מֵחַרְצַנִּ֛ים וְעַד־זָ֖ג לֹ֥א יֹאכֵֽל׃ (ה) כׇּל־יְמֵי֙ נֶ֣דֶר נִזְר֔וֹ תַּ֖עַר לֹא־יַעֲבֹ֣ר עַל־רֹאשׁ֑וֹ עַד־מְלֹ֨את הַיָּמִ֜ם אֲשֶׁר־יַזִּ֤יר לַה' קָדֹ֣שׁ יִהְיֶ֔ה גַּדֵּ֥ל פֶּ֖רַע שְׂעַ֥ר רֹאשֽׁוֹ׃
(1) ה' spoke to Moses, saying:
(2) Speak to the Israelites and say to them: If any men or women explicitly utter a nazirite's vow, to set themselves apart for ה',
(3) they shall abstain from wine and any other intoxicant; they shall not drink vinegar of wine or of any other intoxicant, neither shall they drink anything in which grapes have been steeped, nor eat grapes fresh or dried.
(4) Throughout their term as nazirite, they may not eat anything that is obtained from the grapevine, even seeds or skin.
(5) Throughout the term of their vow as nazirite, no razor shall touch their head; it shall remain consecrated until the completion of their term as nazirite of ה', the hair of their head being left to grow untrimmed.
כי יפלא. יַפְרִישׁ; לָמָּה נִסְמְכָה פָרָשַׁת נָזִיר לְפָרָשַׁת סוֹטָה? לוֹמַר לְךָ שֶׁכָּל הָרוֹאֶה סוֹטָה בְקִלְקוּלָהּ יַזִּיר עַצְמוֹ מִן הַיַּיִן, שֶׁהוּא מֵבִיא לִידֵי נִאוּף (סוטה ב'):
כי יפלא means, IF HE CLEARLY UTTERS (cf. Rashi on Leviticus 22:21 and Note thereon). — Why is the section dealing with the Nazarite placed in juxtaposition to the section dealing with the סוטה? To tell you that he who has once seen a סוטה in her disgrace should abstain from wine, because it may lead to adultery (Sotah 2a).
(יא) וְעָשָׂ֣ה הַכֹּהֵ֗ן אֶחָ֤ד לְחַטָּאת֙ וְאֶחָ֣ד לְעֹלָ֔ה וְכִפֶּ֣ר עָלָ֔יו מֵאֲשֶׁ֥ר חָטָ֖א עַל־הַנָּ֑פֶשׁ וְקִדַּ֥שׁ אֶת־רֹאשׁ֖וֹ בַּיּ֥וֹם הַהֽוּא׃
(11) The priest shall offer one as a sin offering and the other as a burnt offering, and make expiation on the person's behalf for the guilt incurred through the corpse. That same day the head shall be reconsecrated;
מאשר חטא על הנפש. שֶׁלֹּא נִזְהַר מִטֻּמְאַת הַמֵּת, רַבִּי אֶלְעָזָר הַקַּפָּר אוֹמֵר, שֶׁצִּעֵר עַצְמוֹ מִן הַיַּיִן (ספרי; נזיר י"ט):
מאשר חטא על הנפש [AND THE PRIEST … MAKE EXPIATION FOR HIM] FOR THAT HE HATH SINNED BY THE DEAD — i.e., that he has not been on his guard against defilement by a corpse. — R. Eleazer ha-Kappar said, "his sin consists in that he has afflicted himself by abstaining from the enjoyment of wine (Sifrei Bamidbar 30; Nazir 19a).
דְּתַנְיָא רַבִּי אֶלְעָזָר הַקַּפָּר בְּרַבִּי אוֹמֵר מָה תַּלְמוּד לוֹמַר וְכִפֶּר עָלָיו מֵאֲשֶׁר חָטָא עַל הַנָּפֶשׁ וְכִי בְּאֵיזוֹ נֶפֶשׁ חָטָא זֶה אֶלָּא שֶׁצִּיעֵר עַצְמוֹ מִן הַיַּיִן וְקַל וָחוֹמֶר וּמָה זֶה שֶׁלֹּא צִיעֵר עַצְמוֹ אֶלָּא מִן הַיַּיִן נִקְרָא חוֹטֵא הַמְצַעֵר עַצְמוֹ מִכׇּל דָּבָר עַל אַחַת כַּמָּה וְכַמָּה
As it is taught in a baraita: Rabbi Elazar HaKappar, the esteemed one, says: What is the meaning when the verse states with regard to a nazirite: "And make atonement for him, for he sinned by the soul" (Numbers 6:11)? And with which soul did this person sin by becoming a nazirite? Rather, in afflicting himself by abstaining from wine, he is considered to have sinned with his own soul, and he must bring a sin-offering for the naziriteship itself, for causing his body to suffer. And an a fortiori inference can be learned from this: Just as this person, in afflicting himself by abstaining only from wine, is nevertheless called a sinner, in the case of one who afflicts himself by abstaining from everything, through fasting or other acts of mortification, all the more so is he described as a sinner.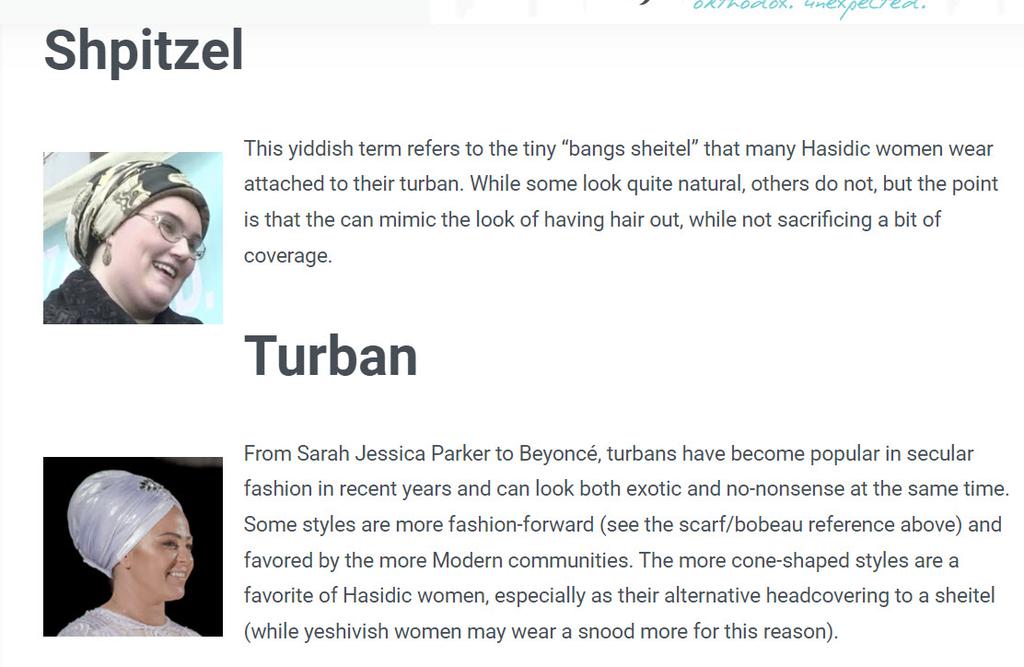 Rashi the Vintner
as the legend of Rashi the vintner is, Haym Soloveitchik, a professor at Yeshiva University and the leading contemporary historian of Halachah, or Jewish law, argues against it.
In his 1978 essay "Can Halakhic Texts Talk History?" Soloveitchik argues that: "Jewish communities were generally tiny, averaging from a handful to a score of families and tended (in the Champagne region) to make their own wine… [which] was usually produced anew every fall… It is difficult to see how this could have been accomplished without the concerted effort of the entire community."
Thus, he argues in a footnote, Rashi's clear familiarity with wine production — as evidenced by his Jewish legal writings and Talmudic commentary — owes more to his having been a posek (a halachic decisor) for his small community, than to the prospect that he actually earned his living through wine.
As Soloveitchik put it, "the presumption is against anyone being a winegrower in Troyes" because the "deeply fissured soil to this day is inhospitable to viticulture."
He allows that Rashi's wording at times implies that there were some privately held vineyards, but almost certainly nothing productive enough for a family to earn a living off its wine.
"Despite all this," Soloveitchik concludes, "Rashi may have been a vintner; but by the same token he may have been an egg salesman."
see: https://www.washingtonjewishweek.com/what-kind-of-wine-did-rashi-make/