July 1st, 2021
In partnership with Maharat, we launched the
first-ever Jewish Women Scholars' Writing Fellowship
in January to elevate the voices of women in Torah. For the past six months, our 14 incredible fellows have been busy writing on a vast array of topics — from creation to reading the Torah in Braille.
On June 21st, the fellows completed their program with a showcase event — attended by over 100 friends of Sefaria and Maharat — to celebrate all that they've accomplished. Attendees we able to learn about the fellows' work and
now we're giving you an inside look: Explore the fellows' projects on Sefaria!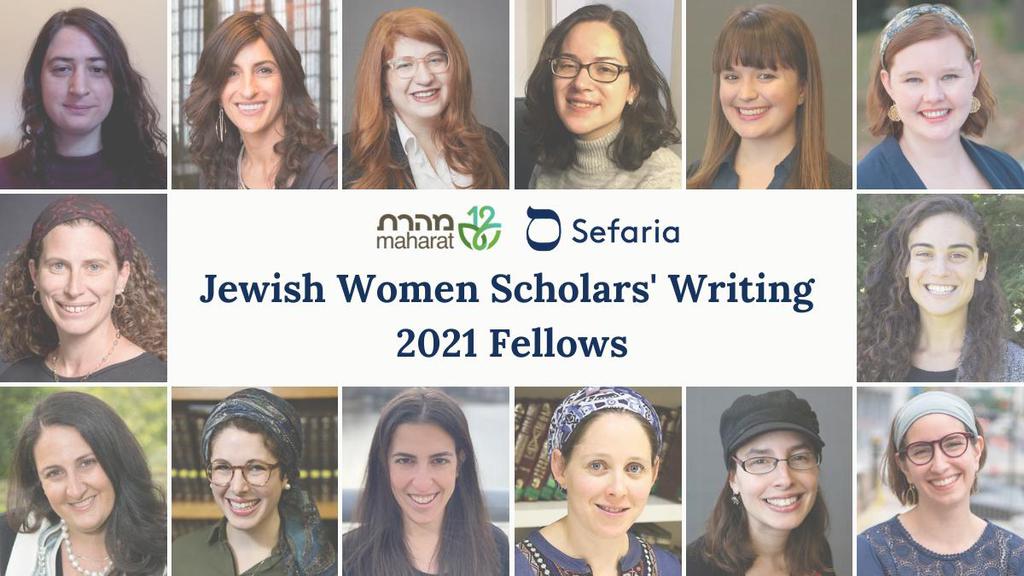 Overwhelmed by the response to our call for applications last November, the Jewish Women Scholars' Writing Circle was created in addition to the fellowship. Through this initiative, we're supporting eight women with significant Jewish writing experience. We're excited by the potential these scholars have to make major contributions to Jewish thought as they create original book-length works.
We're so proud of these 22 women and we're honored to play a part in empowering new cohorts of Torah scholars. We hope you enjoy engaging with their voices on Sefaria.
---
Connect With Us