(א) וַיְדַבֵּ֥ר ה' אֶל־מֹשֶׁ֥ה לֵּאמֹֽר׃
(ב) דַּבֵּ֞ר אֶל־כׇּל־עֲדַ֧ת בְּנֵי־יִשְׂרָאֵ֛ל וְאָמַרְתָּ֥ אֲלֵהֶ֖ם קְדֹשִׁ֣ים תִּהְי֑וּ כִּ֣י קָד֔וֹשׁ אֲנִ֖י ה' אֱלֹקֵיכֶֽם׃
(ג) אִ֣ישׁ אִמּ֤וֹ וְאָבִיו֙ תִּירָ֔אוּ וְאֶת־שַׁבְּתֹתַ֖י תִּשְׁמֹ֑רוּ אֲנִ֖י ה' אֱלֹקֵיכֶֽם׃
(1) ה' spoke to Moses, saying: (2) Speak to the whole Israelite community and say to them: You shall be holy, for I, your God ה', am holy. (3) You shall each revere your mother and your father, and keep My sabbaths: I ה' am your God.
(י) וְכַרְמְךָ֙ לֹ֣א תְעוֹלֵ֔ל וּפֶ֥רֶט כַּרְמְךָ֖ לֹ֣א תְלַקֵּ֑ט לֶֽעָנִ֤י וְלַגֵּר֙ תַּעֲזֹ֣ב אֹתָ֔ם אֲנִ֖י ה' אֱלֹקֵיכֶֽם׃
(יא) לֹ֖א תִּגְנֹ֑בוּ וְלֹא־תְכַחֲשׁ֥וּ וְלֹֽא־תְשַׁקְּר֖וּ אִ֥ישׁ בַּעֲמִיתֽוֹ׃
(יב) וְלֹֽא־תִשָּׁבְע֥וּ בִשְׁמִ֖י לַשָּׁ֑קֶר וְחִלַּלְתָּ֛ אֶת־שֵׁ֥ם אֱלֹקֶ֖יךָ אֲנִ֥י ה'׃
(יג) לֹֽא־תַעֲשֹׁ֥ק אֶת־רֵֽעֲךָ֖ וְלֹ֣א תִגְזֹ֑ל לֹֽא־תָלִ֞ין פְּעֻלַּ֥ת שָׂכִ֛יר אִתְּךָ֖ עַד־בֹּֽקֶר׃
(יד) לֹא־תְקַלֵּ֣ל חֵרֵ֔שׁ וְלִפְנֵ֣י עִוֵּ֔ר לֹ֥א תִתֵּ֖ן מִכְשֹׁ֑ל וְיָרֵ֥אתָ מֵּאֱלֹקֶ֖יךָ אֲנִ֥י ה'׃
(טו) לֹא־תַעֲשׂ֥וּ עָ֙וֶל֙ בַּמִּשְׁפָּ֔ט לֹא־תִשָּׂ֣א פְנֵי־דָ֔ל וְלֹ֥א תֶהְדַּ֖ר פְּנֵ֣י גָד֑וֹל בְּצֶ֖דֶק תִּשְׁפֹּ֥ט עֲמִיתֶֽךָ׃
(טז) לֹא־תֵלֵ֤ךְ רָכִיל֙ בְּעַמֶּ֔יךָ לֹ֥א תַעֲמֹ֖ד עַל־דַּ֣ם רֵעֶ֑ךָ אֲנִ֖י ה'׃
(יז) לֹֽא־תִשְׂנָ֥א אֶת־אָחִ֖יךָ בִּלְבָבֶ֑ךָ הוֹכֵ֤חַ תּוֹכִ֙יחַ֙ אֶת־עֲמִיתֶ֔ךָ וְלֹא־תִשָּׂ֥א עָלָ֖יו חֵֽטְא׃
(יח) לֹֽא־תִקֹּ֤ם וְלֹֽא־תִטֹּר֙ אֶת־בְּנֵ֣י עַמֶּ֔ךָ וְאָֽהַבְתָּ֥ לְרֵעֲךָ֖ כָּמ֑וֹךָ אֲנִ֖י ה'׃
(יט) אֶֽת־חֻקֹּתַי֮ תִּשְׁמֹ֒רוּ֒ בְּהֶמְתְּךָ֙ לֹא־תַרְבִּ֣יעַ כִּלְאַ֔יִם שָׂדְךָ֖ לֹא־תִזְרַ֣ע כִּלְאָ֑יִם וּבֶ֤גֶד כִּלְאַ֙יִם֙ שַֽׁעַטְנֵ֔ז לֹ֥א יַעֲלֶ֖ה עָלֶֽיךָ׃
(כ) וְ֠אִ֠ישׁ כִּֽי־יִשְׁכַּ֨ב אֶת־אִשָּׁ֜ה שִׁכְבַת־זֶ֗רַע וְהִ֤וא שִׁפְחָה֙ נֶחֱרֶ֣פֶת לְאִ֔ישׁ וְהׇפְדֵּה֙ לֹ֣א נִפְדָּ֔תָה א֥וֹ חֻפְשָׁ֖הֿ לֹ֣א נִתַּן־לָ֑הּ בִּקֹּ֧רֶת תִּהְיֶ֛ה לֹ֥א יוּמְת֖וּ כִּי־לֹ֥א חֻפָּֽשָׁה׃
(10) You shall not pick your vineyard bare, or gather the fallen fruit of your vineyard; you shall leave them for the poor and the stranger: I ה' am your God. (11) You shall not steal; you shall not deal deceitfully or falsely with one another. (12) You shall not swear falsely by My name, profaning the name of your God: I am ה'. (13) You shall not defraud your fellow [Israelite]. You shall not commit robbery. The wages of a laborer shall not remain with you until morning. (14) You shall not insult the deaf, or place a stumbling block before the blind. You shall fear your God: I am ה'. (15) You shall not render an unfair decision: do not favor the poor or show deference to the rich; judge your kin fairly. (16) Do not deal basely with members of your people. Do not profit by the blood of your fellow [Israelite]: I am ה'. (17) You shall not hate your kinsfolk in your heart. Reprove your kin but incur no guilt on their account. (18) You shall not take vengeance or bear a grudge against members of your people. Love your fellow [Israelite] as yourself: I am ה'. (19) You shall observe My laws. You shall not let your cattle mate with a different kind; you shall not sow your field with two kinds of seed; you shall not put on cloth from a mixture of two kinds of material. (20) If a man has carnal relations with a woman who is a slave and has been designated for another man, but has not been redeemed or given her freedom, there shall be an indemnity; they shall not, however, be put to death, since she has not been freed.
קדשים תהיו. הֱווּ פְרוּשִׁים מִן הָעֲרָיוֹת וּמִן הָעֲבֵרָה, שֶׁכָּל מָקוֹם שֶׁאַתָּה מוֹצֵא גֶדֶר עֶרְוָה אַתָּה מוֹצֵא קְדֻשָּׁה, אִשָּׁה זֹנָה וַחֲלָלָה וְגוֹ' אֲנִי ה' מְקַדִּשְׁכֶם (ויקרא כ"א), וְלֹא יְחַלֵּל זַרְעוֹ, אֲנִי ה' מְקַדְּשׁוֹ (שם), קְדֹשִׁים יִהְיוּ, אִשָּׁה זֹנָה וַחֲלָלָה (שם):
קדשים תהיו YE SHALL BE HOLY — This means, keep aloof from the forbidden sexual relations just mentioned and from sinful thoughts. [It is evident that this is the meaning of קדשים תהיו because] wherever you find in the Torah a command to fence yourself in against such relations you also find mention of "holiness". Examples are: (Leviticus 21:7) "[They shall not take] a wife that is a harlot, or a profane etc.", and in the next verse "for I, the Lord, who sanctifieth you, [am holy]"; (Leviticus 21:15) "Neither shall he profane his seed (by the forbidden unions mentioned in the preceding verses) for I the Lord do sanctify him"; (Leviticus 21:6) "They shall be holy… followed by (v. 7) "[they shall not take] a wife that is a harlot or a profane" (cf. Vayikra Rabbah 24:4-6).
ואת שבתתי תשמרו. סָמַךְ שַׁבָּת לְמוֹרָא אָב, לוֹמַר אַף עַל פִּי שֶׁהִזְהַרְתִּיךָ עַל מוֹרָא אָב, אִם יֹאמַר לְךָ חַלֵּל אֶת הַשַּׁבָּת, אַל תִּשְׁמַע לוֹ, וְכֵן בִּשְׁאָר כָּל הַמִּצְווֹת (בבא מציעא ל"ב):
ואת שבתתי תשמרו AND MY SABBATHS SHALL YE KEEP — Scripture places the commandment of observing the Sabbath immediately after that of fearing one's father in order to suggest the following: "Although I admonish you regarding the fear due to your father, yet if he bids you: "Desecrate the Sabbath", do not listen to him" — and the same is the case with any of the other commandments. This, it is evident, is the meaning since Scripture adds —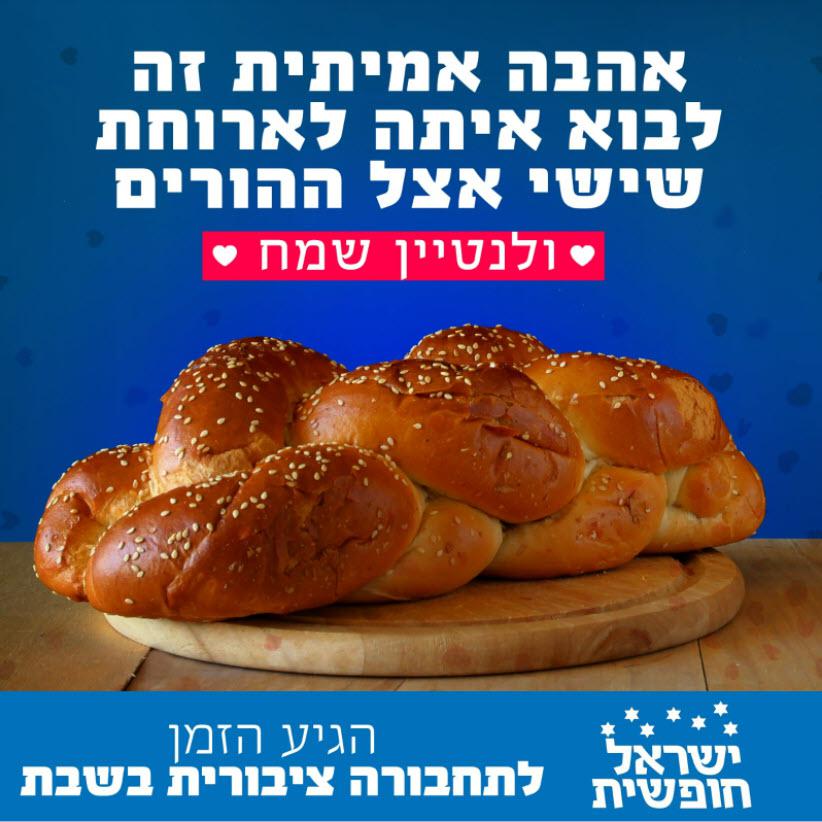 תָּנֵי רַבִּי חִיָּא פָּרָשָׁה זוֹ נֶאֶמְרָה בְּהַקְהֵל, מִפְּנֵי שֶׁרֹב גּוּפֵי תוֹרָה תְּלוּיִן בָּהּ, רַבִּי לֵוִי אָמַר מִפְּנֵי שֶׁעֲשֶׂרֶת הַדִּבְּרוֹת כְּלוּלִין בְּתוֹכָהּ,
5. R. Hiyya taught: This section was spoken in the presence of a gathering of the whole assembly, because most of the essential principles of the Torah are attached
to it. R. Levi said: Because the Ten Commandments are are included therein.
אָמַר רַבִּי יְהוּדָה בֶּן פָּזִי, מִפְּנֵי מָה נִסְמְכָה פָּרָשַׁת עֲרָיוֹת לְפָרָשַׁת קְדוֹשִׁים, אֶלָּא לְלַמֶּדְךָ שֶׁכָּל מָקוֹם שֶׁאַתָּה מוֹצֵא בּוֹ גֶּדֶר עֶרְוָה, אַתָּה מוֹצֵא קְדֻשָּׁה, וְאַתְיָה כַּהֲדָא דְּרַבִּי יְהוּדָה בֶּן פָּזִי, דְּאָמַר כָּל מִי שֶׁהוּא גּוֹדֵר עַצְמוֹ מִן הָעֶרְוָה נִקְרָא קָדוֹשׁ.
6. R. Judah b. Pazzi asked: Why was the section dealing with Consanguineous relationships placed next to the section dealing with holiness? Only to teach you that in every case where you find [regulations serving as] a fence against immorality you also find sanctity; and this agrees with the opinion expressed by R. Judah b. Pazzi elsewhere, namely, that whoso fences himself against [the temptation to] sexual immorality is called holy.
קדושים תהיו הוו פרושים מן העריות ומן העבירה שכל מקום שאתה מוצא גדר ערוה אתה מוצא קדושה לשון רש"י (רש"י על ויקרא י״ט:ב׳) אבל בתורת כהנים (פרשה א ב) ראיתי סתם פרושים תהיו וכן שנו שם (שמיני פרק יב ג) והתקדשתם והייתם קדושים כי קדוש אני כשם שאני קדוש כך אתם תהיו קדושים כשם שאני פרוש כך אתם תהיו פרושים ולפי דעתי אין הפרישות הזו לפרוש מן העריות כדברי הרב אבל הפרישות היא המוזכרת בכל מקום בתלמוד שבעליה נקראים פרושים והענין כי התורה הזהירה בעריות ובמאכלים האסורים והתירה הביאה איש באשתו ואכילת הבשר והיין א"כ ימצא בעל התאוה מקום להיות שטוף בזמת אשתו או נשיו הרבות ולהיות בסובאי יין בזוללי בשר למו וידבר כרצונו בכל הנבלות שלא הוזכר איסור זה בתורה והנה יהיה נבל ברשות התורה לפיכך בא הכתוב אחרי שפרט האיסורים שאסר אותם לגמרי וצוה בדבר כללי שנהיה פרושים מן המותרות ימעט במשגל כענין שאמרו (ברכות כב) שלא יהיו תלמידי חכמים מצויין אצל נשותיהן כתרנגולין ולא ישמש אלא כפי הצריך בקיום המצוה ממנו ויקדש עצמו מן היין במיעוטו כמו שקרא הכתוב (במדבר ו ה) הנזיר קדוש ויזכור הרעות הנזכרות ממנו בתורה (בראשית ט כא) בנח ובלוט וכן יפריש עצמו מן הטומאה אע"פ שלא הוזהרנו ממנה בתורה כמו שהזכירו (חגיגה יח) בגדי עם הארץ מדרס לפרושים וכמו שנקרא הנזיר קדוש (במדבר ו ח) בשמרו מטומאת המת גם כן וגם ישמור פיו ולשונו מהתגאל ברבוי האכילה הגסה ומן הדבור הנמאס כענין שהזכיר הכתוב (ישעיהו ט טז) וכל פה דובר נבלה ויקדש עצמו בזה עד שיגיע לפרישות כמה שאמרו על רבי חייא שלא שח שיחה בטלה מימיו באלו ובכיוצא בהן באה המצוה הזאת הכללית אחרי שפרט כל העבירות שהן אסורות לגמרי עד שיכנס בכלל זאת הצוואה הנקיות בידיו וגופו כמו שאמרו (ברכות נג) והתקדשתם אלו מים ראשונים והייתם קדושים אלו מים אחרונים כי קדוש זה שמן ערב כי אע"פ שאלו מצות מדבריהם עיקר הכתוב בכיוצא בזה יזהיר שנהיה נקיים וטהורים ופרושים מהמון בני אדם שהם מלכלכים עצמם במותרות ובכיעורים וזה דרך התורה לפרוט ולכלול בכיוצא בזה כי אחרי אזהרת פרטי הדינין בכל משא ומתן שבין בני אדם לא תגנוב ולא תגזול ולא תונו ושאר האזהרות אמר בכלל ועשית הישר והטוב (דברים ו יח) שיכניס בעשה היושר וההשויה וכל לפנים משורת הדין לרצון חבריו כאשר אפרש (שם) בהגיעי למקומו ברצון הקב"ה וכן בענין השבת אסר המלאכות בלאו והטרחים בעשה כללי שנאמר תשבות ועוד אפרש זה (רמב"ן על ויקרא כ״ג:כ״ד) בע"ה:
YE SHALL BE HOLY. "Abstain from the forbidden sexual relationships [mentioned in the preceding section] and from [other] sin, because wherever you find [in the Torah] a warning to guard against immorality, you find the mention of 'holiness.'" This is Rashi's language. But in the Torath Kohanim I have seen it mentioned without any qualification [i.e., without any particular reference to immorality, as Rashi expressed it], saying: "Be self-restraining." Similarly, the Rabbis taught there: "And ye shall sanctify yourselves, and be ye holy, for I am Holy. Just as I am Holy, so be you holy. Just as I am Pure, so be you pure." And in my opinion, this abstinence does not refer only to restraint from acts of immorality, as the Rabbi [Rashi] wrote, but it is rather the self-control mentioned throughout the Talmud, which confers upon those who practice it the name of P'rushim (Pharisees), [literally: "those who are separated" from self-indulgence, as will be explained, or those who practice self-restraint]. The meaning thereof is as follows: The Torah has admonished us against immorality and forbidden foods, but permitted sexual intercourse between man and his wife, and the eating of [certain] meat and wine. If so, a man of desire could consider this to be a permission to be passionately addicted to sexual intercourse with his wife or many wives, and be among winebibbers, among gluttonous eaters of flesh, and speak freely all profanities, since this prohibition has not been [expressly] mentioned in the Torah, and thus he will become a sordid person within the permissible realm of the Torah! Therefore, after having listed the matters which He prohibited altogether, Scripture followed them up by a general command that we practice moderation even in matters which are permitted, [such as in the following]: One should minimize sexual intercourse, similar to that which the Rabbis have said, "So that the disciples of the Sages should not be found together with their wives as often as the hens," and he should not engage in it except as required in fulfillment of the commandment thereof. He should also sanctify himself [to self-restraint] by using wine in small amounts, just as Scripture calls a Nazirite "holy" [for abstaining from wine and strong drink], and he should remember the evils which the Torah mentioned as following from [drinking wine] in the cases of Noah and Lot. Similarly, he should keep himself away from impurity [in his ordinary daily activity], even though we have not been admonished against it in the Torah, similar to that which the Rabbis have said: "For the P'rushim (Pharisees), the clothes of the unlearned are considered as if trodden upon by a zav" [or zavah — a man or woman having suffered a flux], and just as the Nazirite is called "holy" because of guarding himself from the impurity of the dead. Likewise he should guard his mouth and tongue from being defiled by excessive food and by lewd talk, similar to what Scripture states, and every mouth speaketh wantonness, and he should purify himself in this respect until he reaches the degree known as [complete] "self-restraint," as the Rabbis said concerning Rabbi Chiya, that never in his life did he engage in unnecessary talk. It is with reference to these and similar matters that this general commandment [Ye shall be holy] is concerned, after He had enumerated all individual deeds which are strictly forbidden, so that cleanliness of hands and body, are also included in this precept, just like the Rabbis have said: "And ye shall sanctify yourselves. This refers to the washing of hands before meals. And be ye holy. This refers to the washing of hands after meals [before the reciting of grace]. For I am holy — this alludes to the spiced oil" [with which they used to rub their hands after a meal]. For although these [washings and perfuming of the hands] are commandments of Rabbinic origin, yet Scripture's main intention is to warn us of such matters, that we should be [physically] clean and [ritually] pure, and separated from the common people who soil themselves with luxuries and unseemly things. And such is the way of the Torah, that after it lists certain specific prohibitions, it includes them all in a general precept. Thus after warning with detailed laws regarding all business dealings between people, such as not to steal or rob or to wrong one another, and other similar prohibitions, He said in general, And thou shalt do that which is right and good, thus including under a positive commandment the duty of doing that which is right and of agreeing to a compromise [when not to do so would be inequitable]; as well as all requirements to act "beyond" the line of justice [i.e., to be generous in not insisting upon one's rights as defined by the strict letter of the law, but to agree to act "beyond" that line of the strict law] for the sake of pleasing one's fellowman, as I will explain when I reach there [that verse], with the will of the Holy One, blessed be He. Similarly in the case of the Sabbath, He prohibited doing certain classes of work by means of a negative commandment, and painstaking labors [not categorized as "work," such as transferring heavy loads in one's yard from one place to another, etc.] He included under a general positive commandment, as it is said, but on the seventh day thou shalt rest. I will yet explain this with the help of G-d.
The Holiness code is used in biblical criticism to refer to Leviticus chapters 17–26, and sometimes passages in other books of the Pentateuch, especially Numbers and Exodus. It is so called due to its highly repeated use of the word holy (Hebrew: קדוש qəḏōš or kadash[1]).[2] Kadash is usually translated as "holy", but originally meant "set apart", with "special", "clean/pure", "whole" and "perfect" as associated meanings.[1] The term Holiness Code was first coined as the Heiligkeitsgesetz (literally "Holiness Law"; the word 'code' therefore means criminal code) by German theologian August Klostermann in 1877.[3] Critical biblical scholars have regarded it as a distinct unit and have noted that the style is noticeably different from the main body of Leviticus.[4] Unlike the remainder of Leviticus, the many laws of the Holiness Code are expressed very closely packed together, and very briefly.[citation needed]
According to most versions of the documentary hypothesis, the Holiness Code represents an earlier text that was edited and incorporated into the Priestly source and the Torah as a whole, although some scholars, such as Israel Knohl, believe the Holiness Code to be a later addition to the Priestly source. This source is often abbreviated as "H".[5] A generally accepted date is sometime in the seventh century BC, when it presumably originated among the priests in the Temple in Jerusalem.[5]
The Holiness Code also uses a noticeably different choice of vocabulary, repeating phrases such as I, Yahweh, am holy; I am Yahweh; and I am Yahweh, who makes you holy,[note 1] an unusually large number of times. Additionally, Leviticus 17 begins with This is the thing which Yahweh has commanded, saying.., and Leviticus 26 strongly resembles the conclusion of a law code, despite the presence of further laws afterward, such as at Leviticus 27, giving the Holiness Code the appearance of a single distinct unit.[citation needed]
Professor Christine Hayes discusses a difference between the Holiness Code and the rest of Leviticus: in the Holiness Code, Israel itself is regarded as holy, not just the priestly class:[6]
This theme, and the exhortation, "you shall be holy, for I the Lord your God am holy," they find their fullest expression in the block of text; Leviticus 17 through 26 that's referred to as the Holiness Code. There's an important difference between Leviticus 1 through 16 and the Holiness Code. According to Leviticus 1 through 16, Israel's priests are designated as holy: a holy class within Israel, singled out, dedicated to the service of God and demarcated by rules that apply only to them. Israelites may aspire to holiness, but it's not assumed. However, in the Holiness Code, we have texts that come closer to the idea that Israel itself is holy by virtue of the fact that God has set Israel apart from the nations to himself, to belong to him, just as he set apart the seventh day to himself to belong with him.
"Pharisee" is derived from Ancient Greek Pharisaios (Φαρισαῖος),[12] from Aramaic Pərīšā (פְּרִישָׁא), plural Pərīšayyā (פְּרִישַׁיָּא), meaning "set apart, separated", related to Hebrew pārûš (פָּרוּשׁ), plural pĕrûhšîm (פְּרוּשִׁים), the Qal passive participle of the verb pāraš (פָּרַשׁ).[13][14] This may be a reference to their separation from the Gentiles, sources of ritual impurity, or from non-religious Jews.[15] Alternatively, it may have a particular political meaning as "separatists" due to their division from the Sadducee elite, with Yitzhak Isaac Halevi characterizing the Sadducees and Pharisees as political sects, not religious ones.[16] Scholar Thomas Walter Manson and Talmud-expert Louis Finkelstein suggest that "Pharisee" derives from the Aramaic words pārsāh or parsāh, meaning "Persian" or "Persianizer",[17][18] based on the demonym pārsi, meaning 'Persian' in the Persian language and further akin to Pārsa and Fārs.[19] Harvard University scholar Shaye J. D. Cohen denies this, stating: "Practically all scholars now agree that the name "Pharisee" derives from the Hebrew and Aramaic parush or persushi."[15]
See: https://en.wikipedia.org/wiki/Pharisees
The names of the Pharisees, Sadducees, and Essenes provide only slight additional evidence. Practically all scholars now agree that the name "Pharisee" derives from the Hebrew and Aramaic parush or perushi (in the plural perushim), which means "one who is separated,"
but whether the separation is from the gentiles (as Ezra and Nehe- miah speak of those who separated themselves from the impurity of the nations of the lands'; compare 1 Macc. 1:11), from sources of ritual impurity, or from irreligious Jews, is not as clear. It is likely that the term was first used by the group's opponents in order to denigrate it ("separatists!" they cried), and that it never became part of the group's self-definition. At least it never so appears in the Mishnah or in the bulk of rabbinic tradition.
Cohen, Shaye J.D. (1987). From the Maccabees to the Mishnah. The Westminster Press. ISBN 9780664219116. p159
(ד) הוּא הָיָה אוֹמֵר, עֲשֵׂה רְצוֹנוֹ כִרְצוֹנְךָ, כְּדֵי שֶׁיַּעֲשֶׂה רְצוֹנְךָ כִרְצוֹנוֹ. בַּטֵּל רְצוֹנְךָ מִפְּנֵי רְצוֹנוֹ, כְּדֵי שֶׁיְּבַטֵּל רְצוֹן אֲחֵרִים מִפְּנֵי רְצוֹנֶךָ. הִלֵּל אוֹמֵר, אַל תִּפְרֹשׁ מִן הַצִּבּוּר, וְאַל תַּאֲמִין בְּעַצְמְךָ עַד יוֹם מוֹתְךָ, וְאַל תָּדִין אֶת חֲבֵרְךָ עַד שֶׁתַּגִּיעַ לִמְקוֹמוֹ, וְאַל תֹּאמַר דָּבָר שֶׁאִי אֶפְשָׁר לִשְׁמֹעַ, שֶׁסּוֹפוֹ לְהִשָּׁמַע. וְאַל תֹּאמַר לִכְשֶׁאִפָּנֶה אֶשְׁנֶה, שֶׁמָּא לֹא תִפָּנֶה:
(4) He used to say: do His will as though it were your will, so that He will do your will as though it were His. Set aside your will in the face of His will, so that he may set aside the will of others for the sake of your will. Hillel said: do not separate yourself from the community, Do not trust in yourself until the day of your death, Do not judge your fellow man until you have reached his place. Do not say something that cannot be understood [trusting] that in the end it will be understood. Say not: 'when I shall have leisure I shall study;' perhaps you will not have leisure.
רָשָׁע מָה הוּא אוֹמֵר? מָה הָעֲבוֹדָה הַזּאֹת לָכֶם. לָכֶם – וְלֹא לוֹ. וּלְפִי שֶׁהוֹצִיא אֶת עַצְמוֹ מִן הַכְּלָל כָּפַר בְּעִקָּר. וְאַף אַתָּה הַקְהֵה אֶת שִׁנָּיו וֶאֱמוֹר לוֹ: "בַּעֲבוּר זֶה עָשָׂה ה' לִי בְּצֵאתִי מִמִּצְרָיִם". לִי וְלֹא־לוֹ. אִלּוּ הָיָה שָׁם, לֹא הָיָה נִגְאָל:
What does the evil [son] say? "'What is this worship to you?' (Exodus 12:26)" 'To you' and not 'to him.' And since he excluded himself from the collective, he denied a principle [of the Jewish faith]. And accordingly, you will blunt his teeth and say to him, "'For the sake of this, did the Lord do [this] for me in my going out of Egypt' (Exodus 13:8)." 'For me' and not 'for him.' If he had been there, he would not have been saved.
Greek schisma σχίσμα in the NT
So there was a division G4978 among the people because of him.
Therefore said some of the Pharisees, This man is not of God, because he keepeth not the sabbath day. Others said, How can a man that is a sinner do such miracles? And there was a division G4978 among them.
There was a division G4978 therefore again among the Jews for these sayings.
Now I beseech you, brethren, by the name of our Lord Jesus Christ, that ye all speak the same thing, and that there be no divisions G4978 among you; but that ye be perfectly joined together in the same mind and in the same judgment.
אָמַר רַבִּי אַבָּא אָמַר שְׁמוּאֵל: שָׁלֹשׁ שָׁנִים נֶחְלְקוּ בֵּית שַׁמַּאי וּבֵית הִלֵּל, הַלָּלוּ אוֹמְרִים: הֲלָכָה כְּמוֹתֵנוּ, וְהַלָּלוּ אוֹמְרִים: הֲלָכָה כְּמוֹתֵנוּ. יָצְאָה בַּת קוֹל וְאָמְרָה: אֵלּוּ וָאֵלּוּ דִּבְרֵי אֱלֹקִים חַיִּים הֵן, וַהֲלָכָה כְּבֵית הִלֵּל.
Rabbi Abba said that Shmuel said: For three years Beit Shammai and Beit Hillel disagreed. These said: The halakha is in accordance with our opinion, and these said: The halakha is in accordance with our opinion. Ultimately, a Divine Voice emerged and proclaimed: Both these and those are the words of the living God. However, the halakha is in accordance with the opinion of Beit Hillel.
(במדבר ז, יט): שִׁבְעִים שֶׁקֶל בְּשֶׁקֶל הַקֹּדֶשׁ, לָמָּה, כְּשֵׁם שֶׁיַּיִן חֶשְׁבּוֹנוֹ שִׁבְעִים, כָּךְ יֵשׁ שִׁבְעִים פָּנִים בַּתּוֹרָה.
Why "of seventy shekels, after the shekel of the sanctuary"? As the numerical value of yayin (wine) is seventy, so there are shivim panim la'Torah (seventy facets/sides of Torah).
Catholic Israel
Schechter, on the other hand, believed in what he termed "Catholic Israel." The basic idea being that Jewish law, Halacha, is formed and evolves based on the behavior of the people. This concept of modifying the law based on national consensus is an untraditional viewpoint. https://en.wikipedia.org/wiki/Solomon_Schechter
I can safely say that New York alone could furnish us with an epitome of all the Judaisms or Richtungen Scattered all over the world, ranging from the precisionism and mysticism of the Far East or to the advanced radicalism of the Far West, in addition to the shadowy no-Judaisms hovering on the borderland. Such a community is indeeda mystery. And this mystery has become perplexing; for it is amidst all these Judaisms and no-Judaisms that my colleagues and myself are called to create a theological centre which should be all things to all men, reconciling all parties, and appealing to all sections of the community.
To give one instance from our own history, I will only recall to your minds the Karaitic Schism. Vile and violent were its attacks upon the tradition of the Fathers, and the breach is not healed to this very day, but it had also the blessed effect of giving a wholesome impetus to the study of the Bible which resulted in producing a school of Grammarians and Exegetes, and perhaps also of Massorites, such as Judaism had never seen before.
Remember, my friends, that there is no waste in the world of thought. Every good action, the mystics say, creates an angel; and every real thought, it may be be said, creates even something better; it creates men and women. In spite of all our "modernity,"most of our sentiments are "nothing else but organized traditions; our thoughts nothing else but reminis-
censes, conscious and unconscious," ... We dare not neglect any part of out the ordinances passed by a wise legislation of many years ago. this great intellectual bequest but at a serious risk and peril to ourselves.
President Abrahamn Lincoln, the wisest and great-est of rulers, addressed Congress on some occasion of great emergency with the words: "Fellow citizens, we cannot escape history.' Nor can we, my friends. The past, with its long chain of events, with its woes and joys, with its tragedies and romances, with its customs and usages, and above all, with its bequest
of the Torah, the great entail of the children of Israel, has become an integral and inalienable part of ourselves, bone of our bone and flesh of our flesh.
We must make an end to these constant amputations if we do not wish to see the body of "Israel"
bleed to death before our very eyes. We must leave off talking about Occidentalizing our religion-as if the Occident has ever shown the least genius for religion--or freeing the conscience by abolishing various laws. These, and similar platitudes and stock phrases borrowed from Christian apologetics, must be abandoned entirely if we do not want to drift slowly but surely into Paulinism, which entered the world as the deadliest enemy of Judaism, pursued it through all its course and is still finding its abettors among us, working for their own destruction. forgive them, for they know nothing.
are entrusted with carrying out the purpose of this institution, which, as you have seen, aims at the Lord,
Those who perpetuation of the tenets of the Jewish religion, both pupils and masters, must faithfully and man- fully maintain their loyalty to the Torah. no other Jewish religion but that taught by the Torah and confirmed by history and tradition, and sunk into the conscience of Catholic Israel.
הוו פרושים מן העריות ומן העברה, שכל מקום שאתה מוצא גדר ערוה אתה מוצא קדושה, לשון רש"י. אבל בתורת כהנים (פרשה א' ב') ראיתי סתם, פרושים תהיו. וכן שנו שם (שמיני פרק י"ב ג'), והתקדשתם והייתם קדושים כי קדוש אני, כשם שאני קדוש כך אתם תהיו קדושים, כשם שאני פרוש כך אתם תהיו פרושים. ולפי דעתי אין הפרישות הזו לפרוש מן העריות כדברי הרב, אבל הפרישות היא המוזכרת בכל מקום בתלמוד, שבעליה נקראים פרושים. והענין כי התורה הזהירה בעריות ובמאכלים האסורים והתירה הביאה איש באשתו ואכילת הבשר והיין, אם כן ימצא בעל התאוה מקום להיות שטוף בזמת אשתו או נשיו הרבות, ולהיות בסובאי יין בזוללי בשר למו, וידבר כרצונו בכל הנבלות, שלא הוזכר איסור זה בתורה, והנה יהיה נבל ברשות התורה: לפיכך בא הכתוב, אחרי שפרט האיסורים שאסר אותם לגמרי, וציוה בדבר כללי שנהיה פרושים מן המותרות. ימעט במשגל, כענין שאמרו (ברכות כ"ב א') שלא יהיו תלמידי חכמים מצויין אצל נשותיהן כתרנגולין, ולא ישמש אלא כפי הצריך בקיום המצוה ממנו. ויקדש עצמו מן היין במיעוטו, כמו שקרא הכתוב (
במדבר ו' ה'
) הנזיר קדוש, ויזכור הרעות הנזכרות ממנו בתורה בנח ובלוט. וכן יפריש עצמו מן הטומאה, אע"פ שלא הוזהרנו ממנה בתורה, כענין שהזכירו (חגיגה י"ח ב') בגדי עם הארץ מדרס לפרושים, וכמו שנקרא הנזיר קדוש (במדבר ו' ח') בשמרו מטומאת המת גם כן. וגם ישמור פיו ולשונו מהתגאל בריבוי האכילה הגסה ומן הדיבור הנמאס, כענין שהזכיר הכתוב (
ישעיה ט' ט"ז
) וכל פה דובר נבלה, ויקדש עצמו בזה עד שיגיע לפרישות, כמה שאמרו על רבי חייא שלא שח שיחה בטלה מימיו. באלו ובכיוצא בהן באה המצוה הזאת הכללית, אחרי שפרט כל העבירות שהן אסורות לגמרי, עד שיכנס בכלל זאת הצוואה הנקיות בידיו וגופו, כמו שאמרו (ברכות נ"ג ב') והתקדשתם - אלו מים ראשונים, והייתם קדושים - אלו מים אחרונים, כי קדוש - זה שמן ערב. כי אע"פ שאלו מצוות מדבריהם, עיקר הכתוב בכיוצא בזה יזהיר, שנהיה נקיים וטהורים ופרושים מהמון בני אדם שהם מלכלכים עצמם במותרות ובכיעורים. וזה דרך התורה לפרוט ולכלול בכיוצא בזה, כי אחרי אזהרת פרטי הדינין בכל משא ומתן שבין בני אדם, לא תגנוב ולא תגזול ולא תונו ושאר האזהרות, אמר בכלל ועשית הישר והטוב (
דברים ו' י"ח
), שיכניס בעשה היושר וההשויה וכל לפנים משורת הדין לרצון חבריו, כאשר אפרש (שם) בהגיעי למקומו ברצון הקב"ה. וכן בענין השבת, אסר המלאכות בלאו והטרחים בעשה כללי שנאמר תשבות, ועוד אפרש זה (להלן כ"ג כ"ד) בע"ה.
To all the congregation of the Children of Israel: Our rabbis already said (Sifra, Kedoshim, Section 1) that this section was stated in assembly, since the majority of the corpus of the Torah depends on it - and this is the reason [it states,] "to all the congregation of the Children of Israel." However, it is mentioned here in Torat Kohanim (Leviticus), because it will mention the peace offerings in [this section] and because it will mention the judgement that it will command [about] what to do to those that do the abominations that are mentioned in it. And the sexual transgressions and the abominations are mentioned in this book because of the reason that we wrote at the beginning of the book. You shall be holy: "One should be separate from sexual transgressions and from sin, for any place that one finds a fence [before] sexual transgressions, one [also] finds holiness (kedusha)" - this is the language of Rashi. But in Sifra, Kedoshim, Section 1, Chapter 2, I saw only, "You shall be holy." And [so,] they learned there (Sifra, Shemini, Chapter 12:3), "'And you shall sanctify yourselves and be holy, since holy am I' (Leviticus 11:44) - Just like I am holy, you should be holy; just like I am separate, you should be separate." But according to my opinion, this separation is not to separate from sexual transgressions, like the words of the rabbi (Rashi). But [rather], the separation is the one mentioned in every place in the Talmud where its [practitioners] are called those that have separated themselves (perushim). And the matter is [that] the Torah prohibited sexual transgressions and forbidden foods, and permitted sexual relations between husband and wife and the eating of meat and [the drinking of] wine. If so, a desirous person will find a place to be lecherous with his wife or his many wives, or to be among the guzzlers of wine and the gluttons of meat. He will speak as he pleases about all the vulgarities, the prohibition of which is not mentioned in the Torah. And behold, he would be a scoundrel with the permission of the Torah. Therefore, Scripture came, after it specified the prohibitions that it completely forbade, and commanded a more general [rule] - that we should be separated from [indulgence of] those things that are permissible: He should minimize sexual relations, like the matter that they stated (Berakhot 22a), "That Torah scholars should not be found with their wives [constantly] like chickens." And he should only have relations according to the need for his execution of the commandment. And he should sanctify himself from wine by minimizing it - just as Scripture calls the Nazarite, holy (Numbers 6:5); and mentions the evil that comes from it in the Torah with Noach (Genesis 9:21) and with Lot (Genesis 19:33). And so [too], he should separate himself from impurity - even though we are not prohibited from it in the Torah - as they mentioned (Chagigah 18b), "The clothing of ignorant people are [considered] midras (a type of impurity) for perushim." And just as the Nazarite is also called holy for his guarding [himself] from the impurity of the dead. And he should also guard his mouth and his tongue from becoming defiled from the multitude of coarse food and from disgusting speech, as mentioned by Scripture (Isaiah 9:16), "and every mouth speaks a vulgarity." And he should sanctify himself with this, until he comes to separation (perishut) - as they said about Rabbi Chiya, that he never spoke idle conversation in his life. For these [things] and similar to them comes this general commandment - after it listed all of the sins that are completely forbidden - until he includes in this general rule the command of cleanliness of his hands and his body. As they stated (Berakhot 53b), "'And you shall sanctify yourselves' - these are the first waters (to wash hands before the meal), 'and be holy' - these are the last waters (to wash hands after the meal), 'since holy' - this is fragrant oil (to ward off bad odors)." As even though these commandments are rabbinic, the essence of Scripture prohibits things like these; that we should be clean and pure and separate ourselves from the masses of people, who dirty themselves with those things that are permissible and with those things that are ugly. And this is the way of the Torah to state the particulars and [then] the general rules. And similar to this is when after the prohibition of the specific laws of trade among men - do not steal, do not burglarize, do not deceive, and all of the other prohibitions - it states the general principle, "And you shall do the straight and the good" (Deuteronomy 6:18), so that it places into a positive commandment, uprightness, compromise and going beyond the letter of the law towards the will of his friend - as I will explain (there), when I get to its place, with the will of the Holy One, blessed be He. And so [too] with the matter of the Shabbat, it forbade the types of work with a negative commandment and the exertions with a general positive commandment, as it states, "rest"; and I will explain this more (Ramban on Leviticus 23:24), with the will of God. And the explanation of the verse saying, "since Holy am I the Lord, your God," is to say that we merit to cling to Him by our being holy. And this is like the matter of the first statement in the ten statements (Ten Commandments - Exodus 20:3). And it commanded (Leviticus 19:3), "A man, his mother and father must fear" [here], since there (in the Ten Commandments), it commanded about honor, and here it will command about fear. And it said [here] "and guard my Shabbats," since there it commanded on the remembering [of the Shabbat] and here on the guarding and we have already explained the matter of both of them (Ramban on Exodus 20:8).